Letting Go of Controlling the Outcome
Posted on
January 30, 2017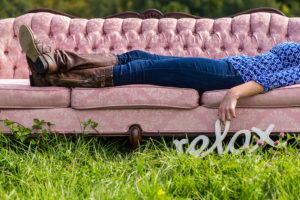 It is true what they say, both in business and our personal lives, "Where energy goes, energy flows." That is why I don't live my life focusing on the negative. Some days that is harder than others – like the days, weeks, months, years as a new entrepreneur when you're waiting for that cheque to arrive in the mail, "It is so far past due, do they not understand I'm just a small business owner?" They do, but they will stretch their the payment terms as far as they can stretch them, and you will too one day to someone else, we're all caught in this cycle at times. You may also have that panic in your body when the phone just doesn't ring.
These two things I am convinced are feelings that never quite go away. Don't get me wrong, you want to be in a much more stable place in your life after all of your hard work, and you will. However, as your business grows so will your overhead: payroll, rent, company vehicles and so on. Your debt will increase as you become more successful until you finally reach that tipping point of being 'caught up' – and then it will start all over again when you decide to launch a new product, hire 8 more people or build your own commercial location instead of leasing from a landlord. I think it's vital that we always have just a little bit, a wee bit of fear over our cash flow and profits. Otherwise I am pretty sure you run the risk of sinking it all.
Over the years I have learnt that, really, the only way to get through these hard cash-crunch times is to stay positive and optimistic. That may sound really fluffy, but remember that once you do everything possible to offer a great product, service, you've done your sales calls, your social media and advertising is looking great and you are reaching out through community and networking events – you have to at that point trust the process and let go.
Keep busy, optimistic, get outside for fresh air, go have a coffee with a friend, meditate, be gentle with yourself, use this down time to rejuvenate and spend time with people you love, because when the phone starts ringing during the next busy season you will be looking ahead at the calendar to the quieter months ahead when you will finally have time to read a book and shave your legs.
I have never been a religious person but I do consider myself spiritual, and as I get older when I am in a crunch time with cash flow, sales, business in general – or on the flip side personal family issues, health or fights with a loved one – I get to a point where I just have to surrender to the universe and let her do her thing (yes, I think she is a 'she'). I've also really come to appreciate the phrase, "Let go and Let God." Whether you pray to God, Allah, chant to Buddha or talk to your Granny up in heaven at night…I like it a lot. Do what you can in your business life and then let go and trust that it will all work out.